Two of ESO's telescopes captured various stages in the life of a star in a single image - a cosmic ghost.
ESO PR Photo 42a/05 shows the area surrounding the stellar cluster NGC 2467, located in the southern constellation of Puppis ("The Stern"). With an age of a few million years at most, it is a very active stellar nursery, where new stars are born continuously from large clouds of dust and gas.
The image, looking like a colorful cosmic ghost or a gigantic celestial Mandrill [1] , contains the open clusters Haffner 18 (center) and Haffner 19 (middle right: it is located inside the smaller pink region - the lower eye of the Mandrill), as well as vast areas of ionized gas.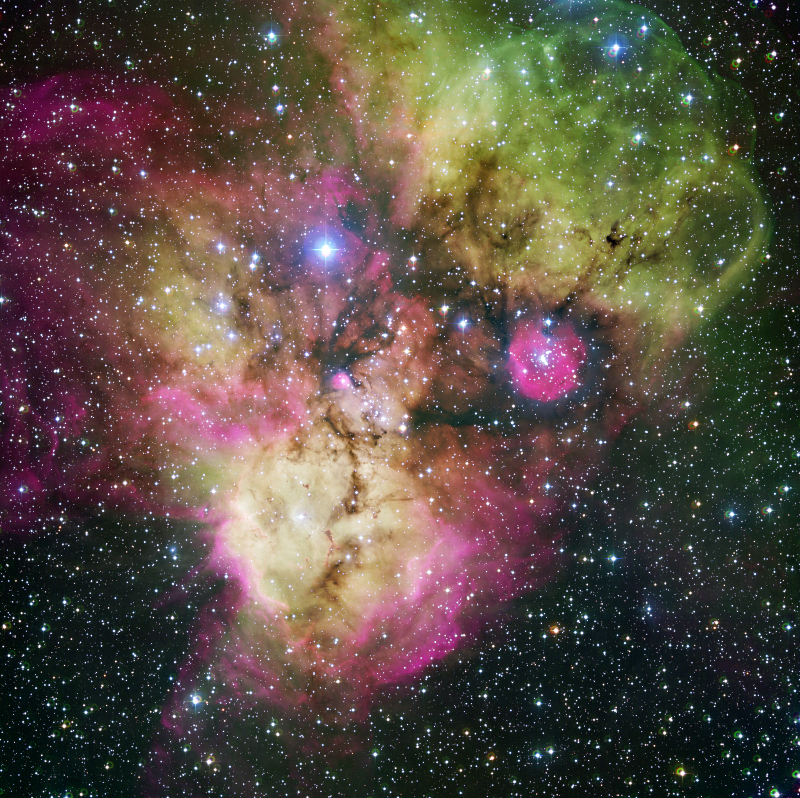 See the eyes of the Celestial Mandrill? Credit: ESO