Eva Andrei holds an apointment as a Professor in the
Physics and Astronomy Department
at
Rutgers University
. Her research in experimental condensed matter physics is centered on the dynamics and thermodynamics of low dimensional systems. Currently she is working on the electronic properties of graphene – a one-atom thick membrane of crystalline carbon with extraordinary electronic properties stemming from charge carriers that behave like ultra-relativistic particles. Her other research interests include: dynamics of vortices in superconductors; correlated phenomena of two-dimensional electron layers realized on liquid helium and at semiconductor interfaces; ferroelectric polymers. She employs a range of nano-fabrication and characterization techniques including scanning tunneling microscopy and spectroscopy, scanning electron microscopy, atomic force microscopy, radio-frequency spectroscopy and magneto-transport.
Eva Andrei is
a fellow of the National Academy of Sciences and a fellow of the American Academy of Arts and Sciences . She holds fellowships in the
American
Association for the Advancement of Science
(AAAS) and
in the
American Physical Society
(APS).
Andrei is currently a member of the editoral board of
Solid State Communications
. She has edited
Two Dimensional Electrons on Helium and other Cryogenic Substrates
published by Kluwer Academic Press
and has served on the executive committee of the APS
.
Andrei was awarded the French CEA Medal of Physics for her work on the Magnetically Induced Wigner Crystal and the Rutgers Board of trustees award for excellence in research for her work on graphene.
Contact Information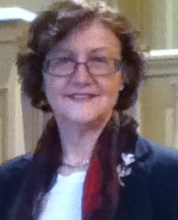 Office: Serin W114
Lab: Nano-Physics-Laboratory NPL Rooms 2-5
Mailing Address:
Rutgers University
Department of Physics and Astronomy
136 Frelinghuysen Road
Piscataway, NJ 08855 USA

Phone: (732)445-5500 ext 2509
Fax: (732)445-4343
Email:eandrei-at-physics.rutgers.edu