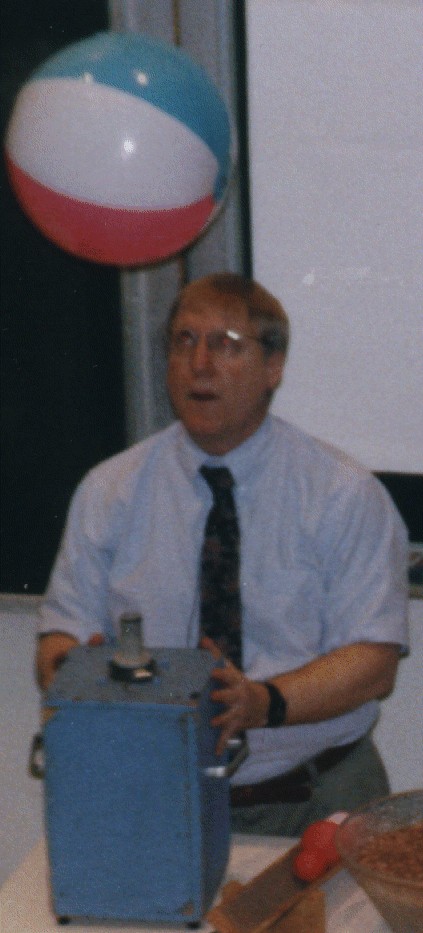 Ball balanced on stream of air by the Bernoulli effect.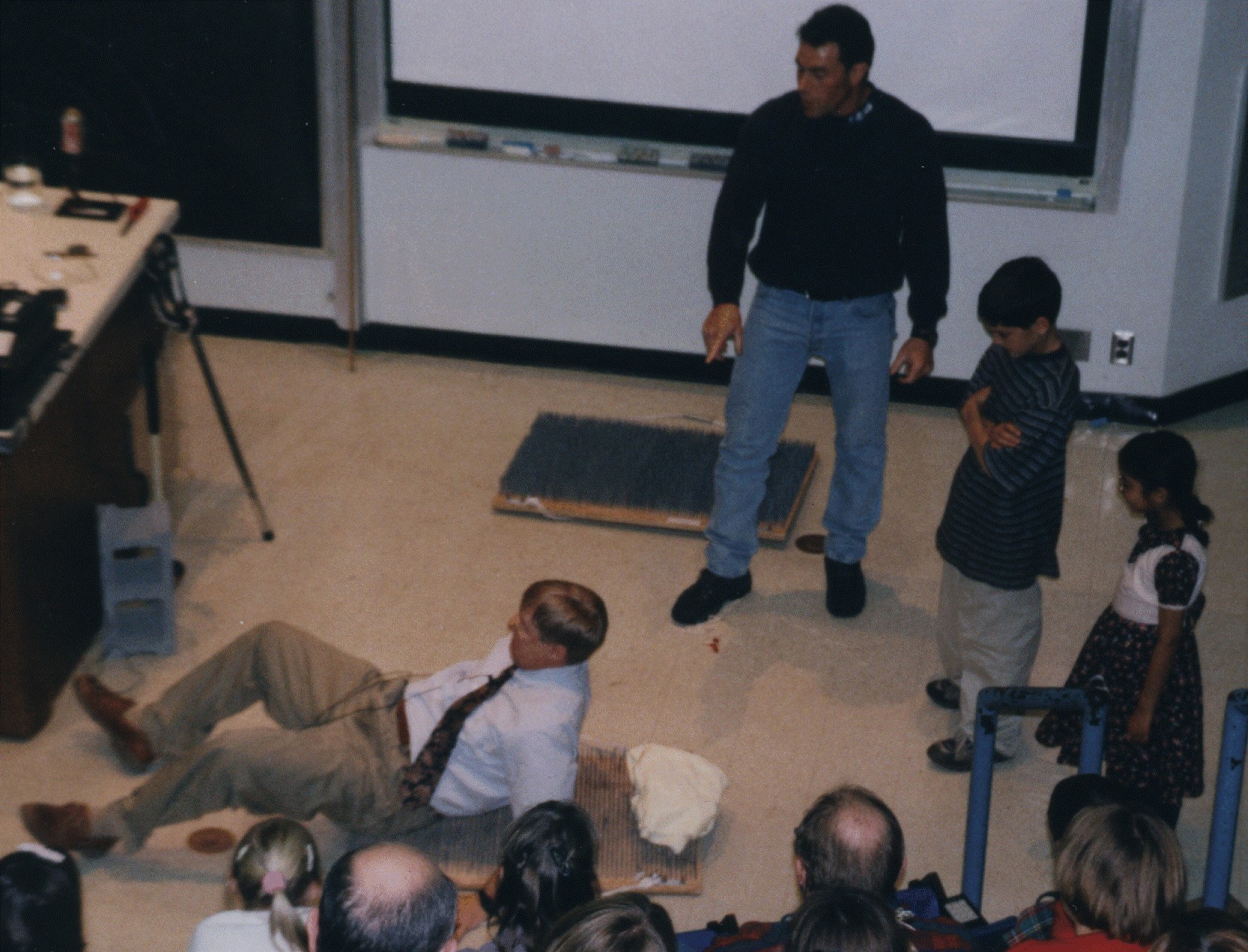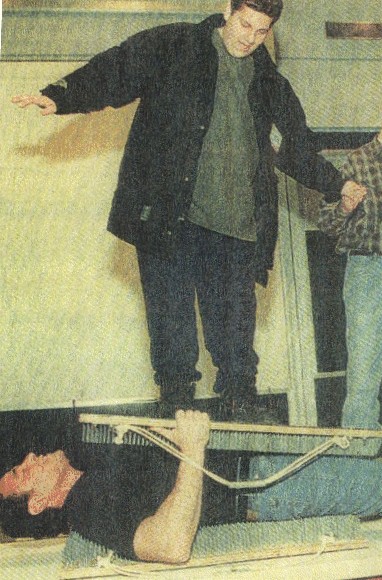 Bed of nails. Popular with kids and college students when the first test of the semester is handed back.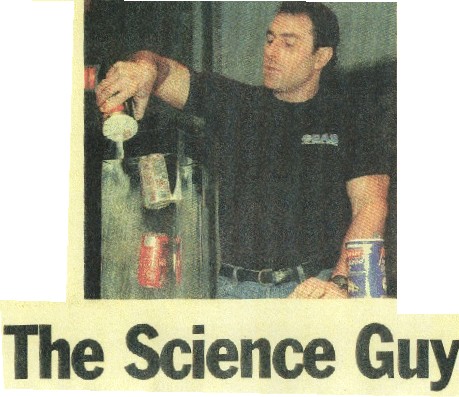 Dave Maiullo demonstrates how, in water, Classic Coke sinks (it's more dense due to sugar) while Diet Coke floats. Salt water is more dense than pure water so adding salt makes both Cokes float.

Flame tube, standing pressure (sound) wave illustrated by propane flame.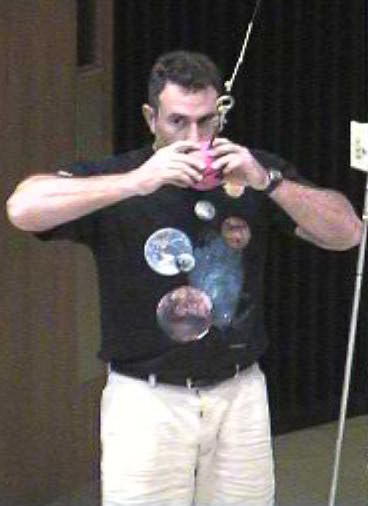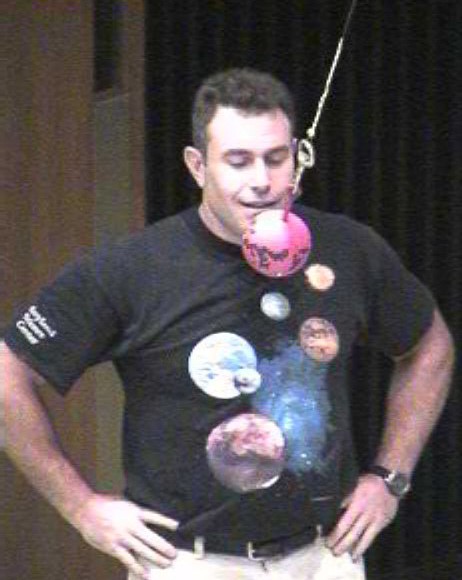 Two demonstrations for professionals only!!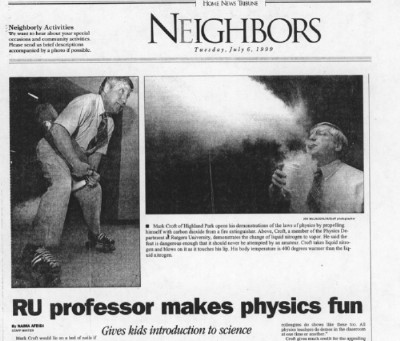 Left: Fire extinguisher human rocket demonstration of the force reaction force and conservation of momentum laws. Right liquid nitrogen demonstration.

To see a (.avi, slow download) video of the "rocket" fire extinguisher demo click here.>

To see a (RealVideo, faster download) video of the "rocket" fire extinguisher demo click here.>

To see a (.avi, slow download) video of the "rotation" fire extinguisher demo click here.>

To see a (RealVideo, faster download) video of the "rotation" fire extinguisher demo click here.>

Rutgers McMahon Award for public service for helping to bringing the excitement of science to children and the public at large