Soluyanov Best Paper Prize in Condensed Matter Physics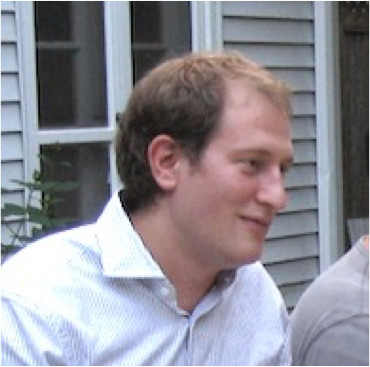 The Soluyanov Best Paper Prize in Condensed Matter Physics was established 2020 in memory of Alexey A. Soluyanov, whose outstanding contributions in computational materials theory were cut short by his untimely passing in 2019. Alexey received his doctorate from the Department of Physics and Astronomy at Rutgers University in 2012. Subsequently, he was a postdoctoral fellow, then senior scientist at ETH Zürich. In 2018, he became a Swiss National Science Foundation professor at the University of Zürich, leading his own research group. Alexey's work was characterized by curiosity, originality, perseverance and above all, a deep love of physics.
The Soluyanov Prize is awarded annually to one graduate student who is judged to have published the best refereed journal article in condensed matter physics prior to completing his or her final year of graduate study.
Click here to learn more and donate in Alexey's Memory.
Winners of the Soluyanov Prize
2022: Aidan Zabalo
Advisor: Prof. Jed Pixley
Article: Operator Scaling Dimensions and Multifractality at Measurement-Induced Transitions, Phys. Rev. Lett. 128, 050602 (2022)
Authors: A. Zabalo, M. J. Gullans, J. H. Wilson, R. Vasseur, A. W. W. Ludwig, S. Gopalakrishnan, David A. Huse, and J. H. Pixley



2021: Xianghan Xu
Advisor: Prof. Sang-Wook Cheong
Article: Kinetically stabilized ferroelectricity in bulk single-crystalline HfO2:Y Nat. Mater. (2021), https://doi.org/10.1038/s41563-020-00897-x
Authors: Xianghan Xu, Fei-Ting Huang, Yubo Qi, Sobhit Singh, Karin M. Rabe, Dimuthu Obeysekera, Junjie Yang, Ming-Wen Chu & Sang-Wook Cheong



2020: Paul Sass
Advisor: Prof. Weida Wu
Article: Magnetic Imaging of Domain Walls in the Antiferromagnetic Topological Insulator MnBi2Te4" Nano Lett. 2020, 20, 4, 2609 - 2614
Authors: Paul M. Sass, Wenbo Ge, Jiaqiang Yan, D. Obeysekera, J. J. Yang, and Weida Wu

---

This page is maintained by Prof. Ronald Gilman. Last updated May 5, 2022.