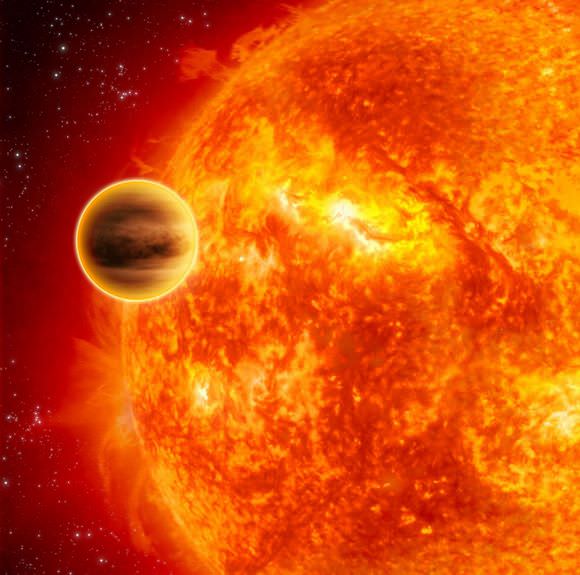 Physics 606
Stars & Planets
Fall 2020
Prof. Alyson Brooks
classes/office hours via Zoom
Email: abrooks[at]physics.rutgers.edu

Class meetings: Monday and Thursday 8:40-10:00am
Office hours: TBD
Overview
This is an advanced graduate course designed for students pursuing research in astrophysics. We will study the physics of gas in extreme conditions and use it to understand the structure and evolution of stars. We will then transition to a study primarily of planetary dynamics in order to understand ongoing work on extrasolar planets. We will develop the formal theory as much as possible and consider computational approaches as appropriate.
Materials
Here are some of the main sources we will use:
Topics
Here is a preliminary list of topics for the course. A detailed schedule will be available on our Canvas site.
what do we know about stars?
principles of stellar structure
gas properties
energy transport
nuclear processes
life cycle: protostars, main sequence, late stages, remnants
stellar oscillations
atmospheres: stellar and planetary
protoplanetary disks
detecting exoplanets
growth of planets
planetary migration
Methods
Astrophysicists use a wide range of analysis methods. You can expect to see all of the following methods in class and on homework assignments. (It is okay if some of these are new to you; the key is being willing to learn and practice.)
build intuition for physical effects and scalings using dimensional analysis, toy models, and approximations
build intuition about typical numbers using specific examples
solve problems analytically where possible
solve problems computationally where needed (e.g., numerical integration, numerical solution of differential equations)
plot results
Grading
60% homework (5-6 assignments)
15% project proposal
10% peer review of project proposals
15% final presentation
Collaboration
You should first try all the homework problems yourself. You may then discuss the problems with other students in this course, but you must write up your solutions individually. Include a brief note about what you discussed, and with whom.
You may consult books and published papers, but not solutions sets from other courses at Rutgers or elsewhere. If you use material from any other source (for homework, the final paper, or the presentation), make sure to give clear attribution.
We will discuss whether the final projects will be independent or collaborative, depending on enrollment and student interest.
Please familiarize yourself with the Rutgers policy on academic integrity.
Class Policies and Resources
Click here for a list of policies and resources, including academic integrity, support for students with disabilities, and student wellness services.