SALT Groundbreaking Photos

The Ground is Broken for SALT Sept. 1, 2000.
Shovelers, from left to right: Dr. Khotso Mokhele, National Research Foundation; Dr. John Wiley, U. Wisconsin-Madison; Dr. Richard Griffiths, Carnegie Mellon U.; Dr. Marek Sarna, Nicolas Copernicus Astronomy Center; Chancellor, U. Göttingen; Dr. Wilhelm Krull, Volkswagen Foundation; Dr. Ben Ngubane, Minister Arts, Culture, Science, Technology; Mr. Manne Dipico, Premier of the Northern Cape; Dr. Malcom McVicar, United Kingdom SALT Consortium; Dr. Frank Bash, Hobby Eberly Telescope Board; Dr. Peter Cottrell, U. Canterbury; Dr. Robert Wilson, Rutgers U.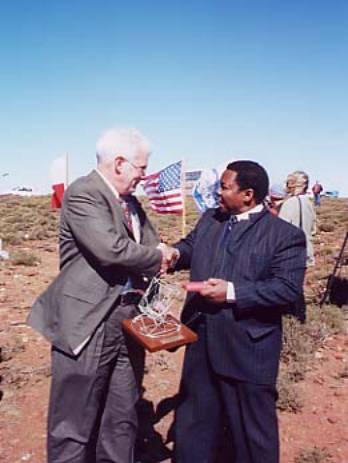 Vice-dean Robert Wilson and Minister Ngubane with a wire-frame model of SALT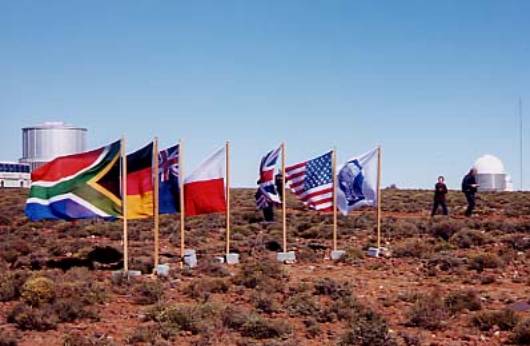 Flags of the SALT partner countries at the telescope site.

A view of the SALT site, and the people gathered for the groundbreaking ceremony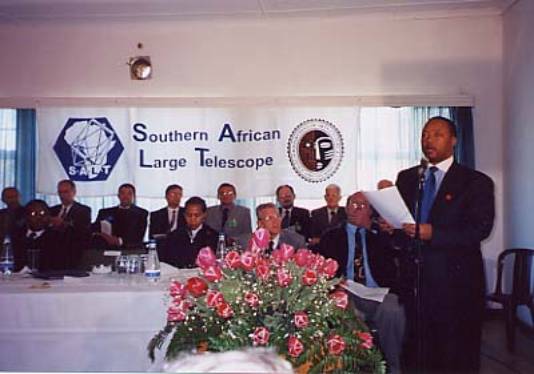 Premier Dipico's address at the SALT groundbreaking ceremony. Representatives of the partner institutions are at the head table.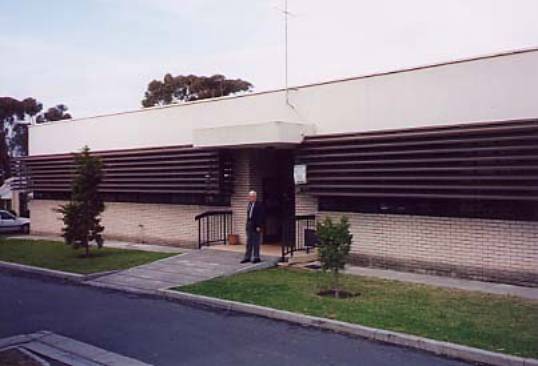 Robert Wilson in front of the SALT headquarters building in Cape Town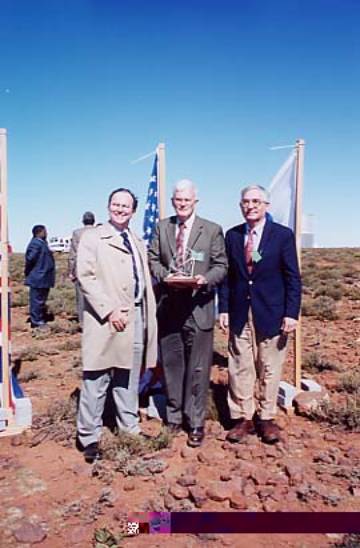 The Rutgers representatives at the SALT site: Ted Williams, Robert Wilson, Paul Leath
<![if !vml]>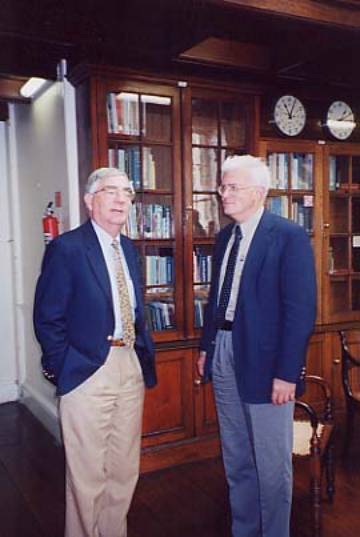 <![endif]>
Paul Leath and Robert Wilson in the library at the South African Astronomical Observatory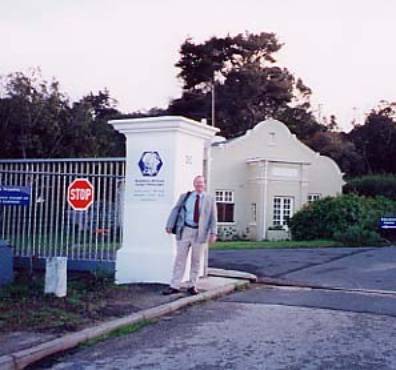 Ted Williams at the SALT logo on the gate of the SAAO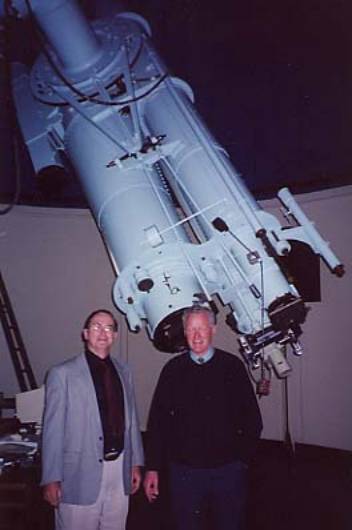 Ted Williams and Robert Stobie, director of the South African Astronomical Observatory at the historic 24-inch refractor